It has been almost 2 months since I last posted an update, so I want to catch up!
Since the last post, we ran over a month of charters on Destiny III in the Exuma, with the last one ending on June 28th. We then sailed Destiny II back to Cat Island and moved directly back to Ronya, only picking up Miss Sushi and Miss Wilson on the transit, and started sailing up Cat Island the very next day. That day we got a late start and only made it round the western bend into the Bight, but we were determined to keep going and get Ronya back up to her former glory, so we cleaned and fixed and then anchored at Rolle's for a good night's sleep.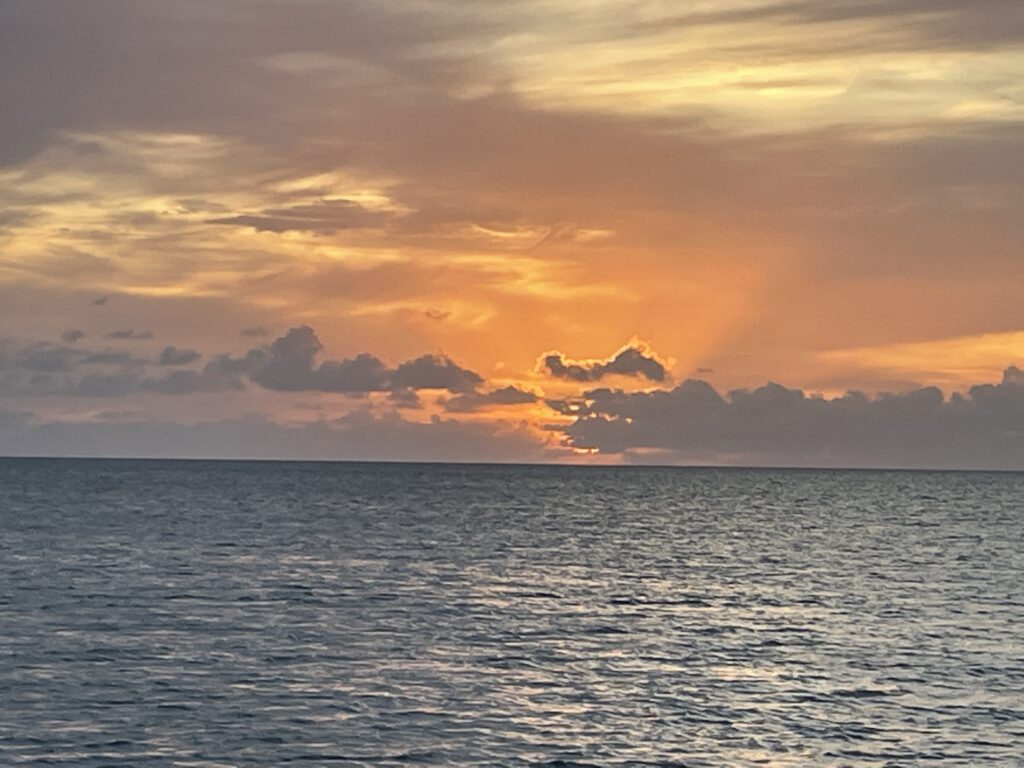 We then slowly sailed up to Shanna's Cove to reunite with our friends Maria and Gregor (from Germany of course, they even lived in my home town Rosenheim for many years!), and had a great time with them. They own the IMHO most beautiful resort in the Bahamas: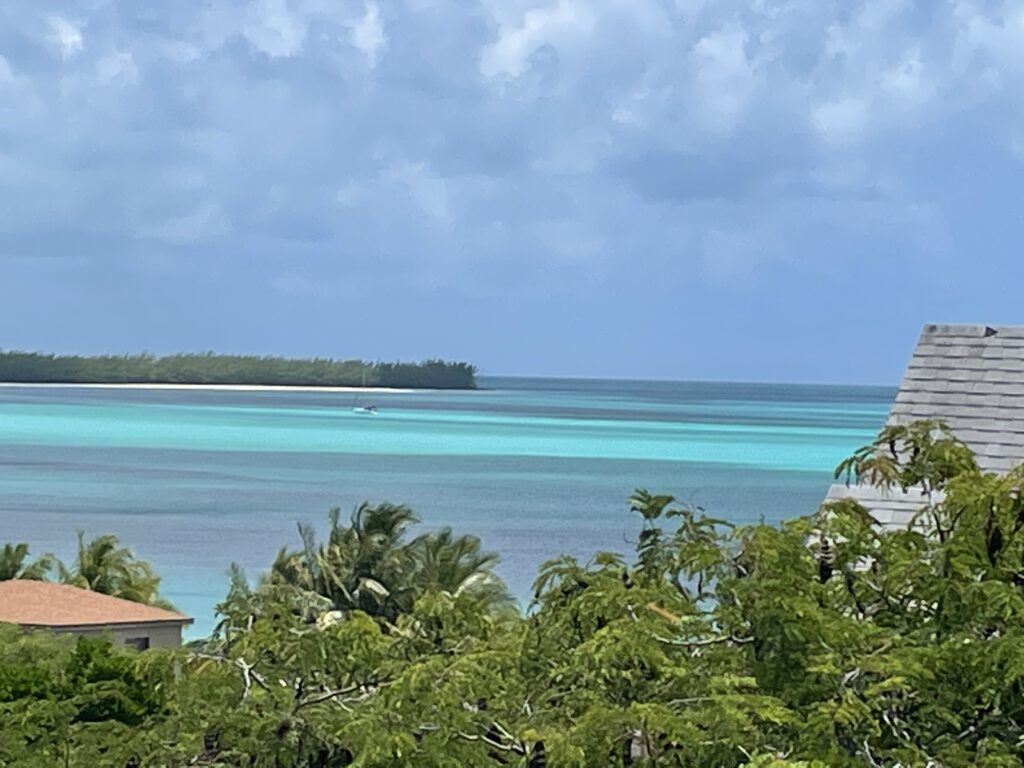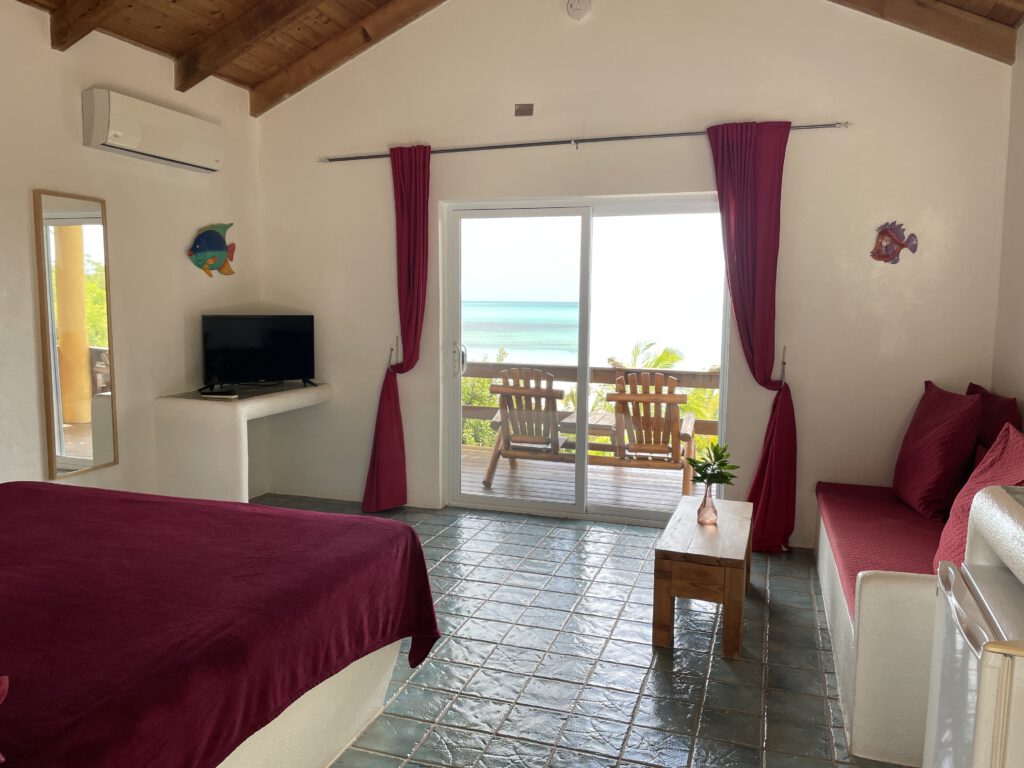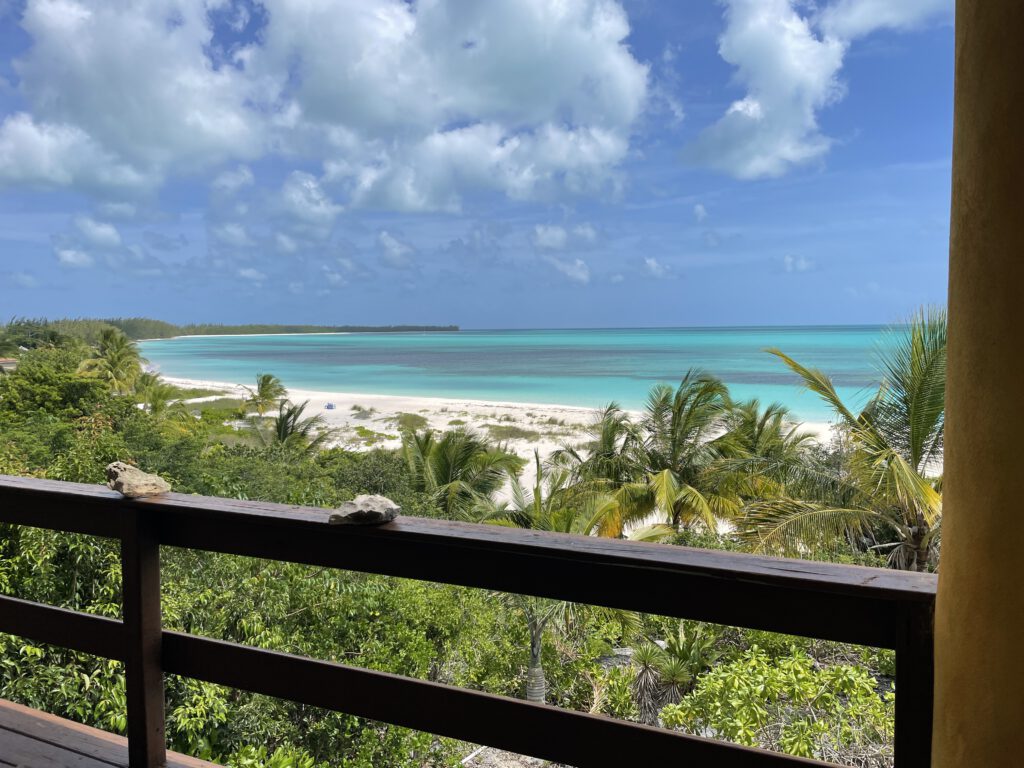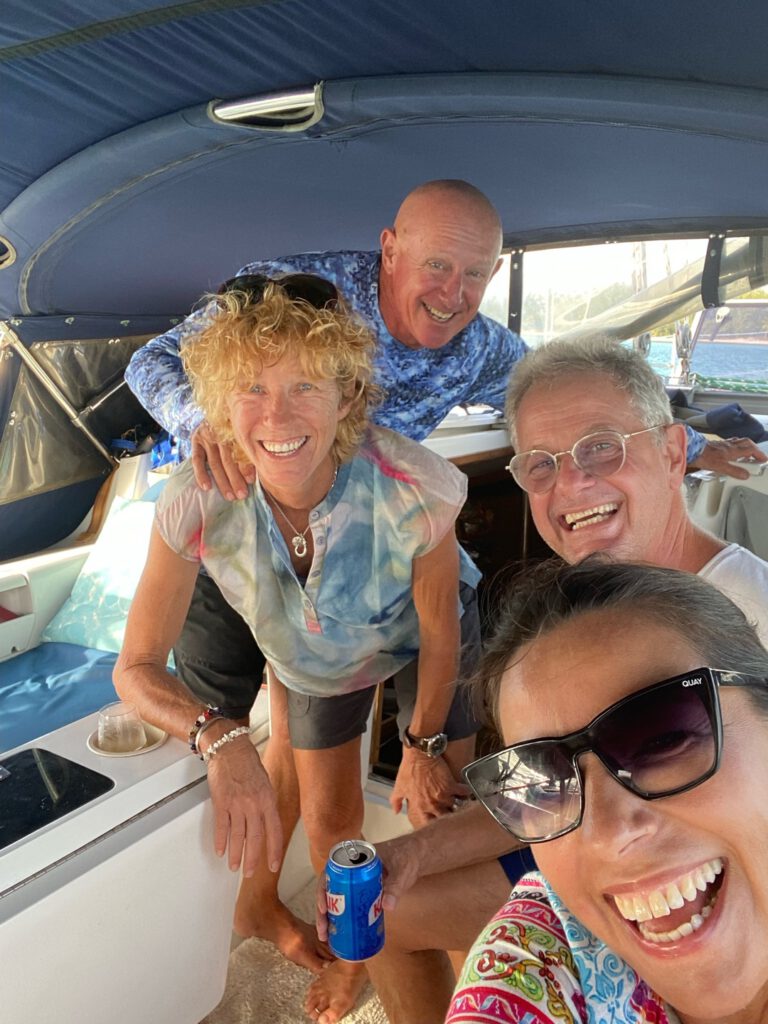 On the 4th of July, we lifted anchor in Orange Creek / Shannon's Cove to head over to Eleuthera. We were able to sail all the way to the southern tip past the cruise ship island of Little San Salvador.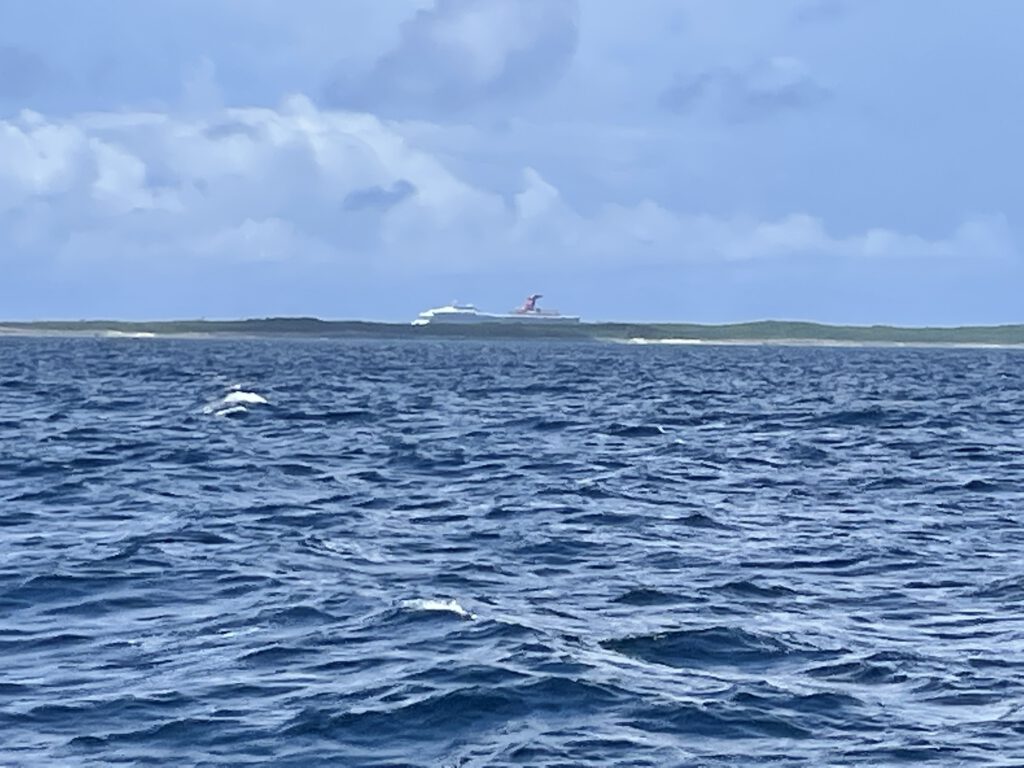 We went up a ways in Eleuthera and decided to pull into Davis Harbour Marina. Our solar converter was in and out, but mostly out :-(, so we wanted some battery recharge on shore power. This quaint marina was so fun! We had dinner at the local restaurant (amazing cracked conch!), and I did laundry in their laundry room (Miss Wilson had gotten a little seasick on our comforter). The laundry was full of locals, and I met so many people! I gave away all of our granola bars, chocolate, and even my fish hook necklace, and it was so worth it!
The next day this was instantly paid forward, as Kiki the bartender at the local restaurant offered to give us a ride into Rock Sound (the next town) to provision fresh veggies and beer(!). She also took us to a local guy who sold us unwashed eggs straight out of his chicken coop, and a blue hole right there. It was awesome! (And we also gave her a nice care package ;-).)
The next morning we left Davis Harbour Marina and headed around Cape Eleuthera. We had awesome wind, so all sails were fully up. Once we turned northeast around the Cape, we got a bit overpowered doing 8.2 knots and heeling down to the waterline. Normally not that big of a deal, unless all your weight including the dinghy motor is all the way to port and that is where you are heeling to, and you are in a tight channel where you can not head up- or downwind. Needless to say, we made it!
After that we had a great sail all the way up to Governor's Harbour, the original capitol of the Bahamas. Our anchor was down at 4:15 pm, and we walked around town, had a beer at Ronnie's and then dinner on Ronya.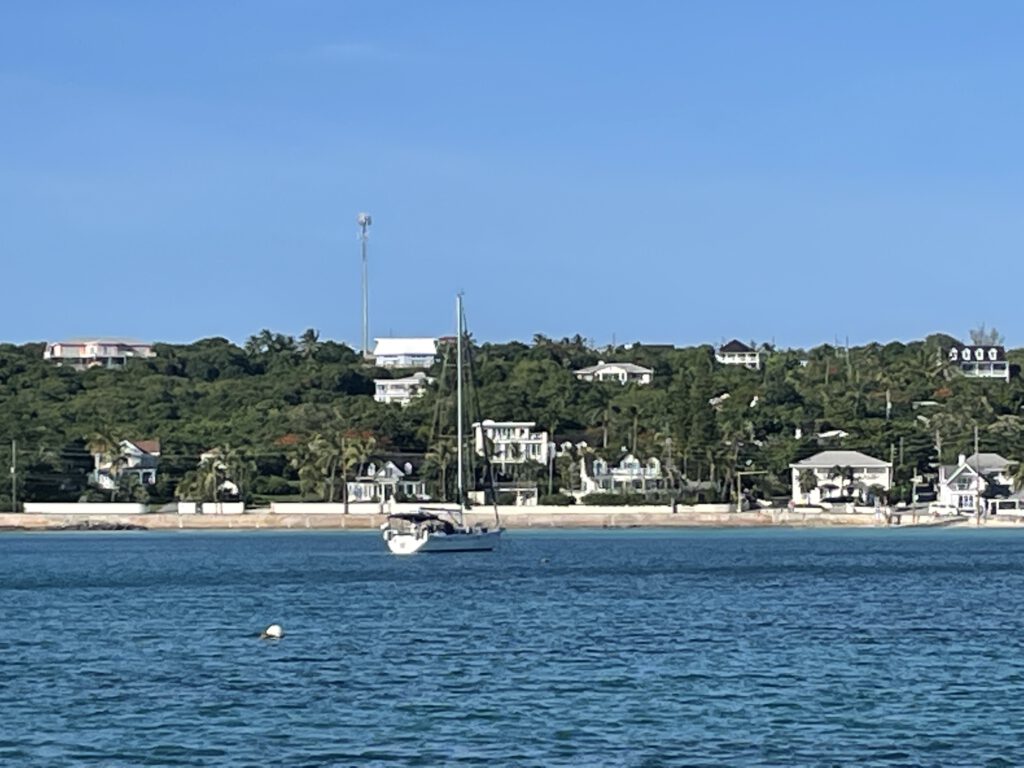 July 7 we cleaned the Ronya top and bottom and then walked all over town. Lots of history in Government Harbour!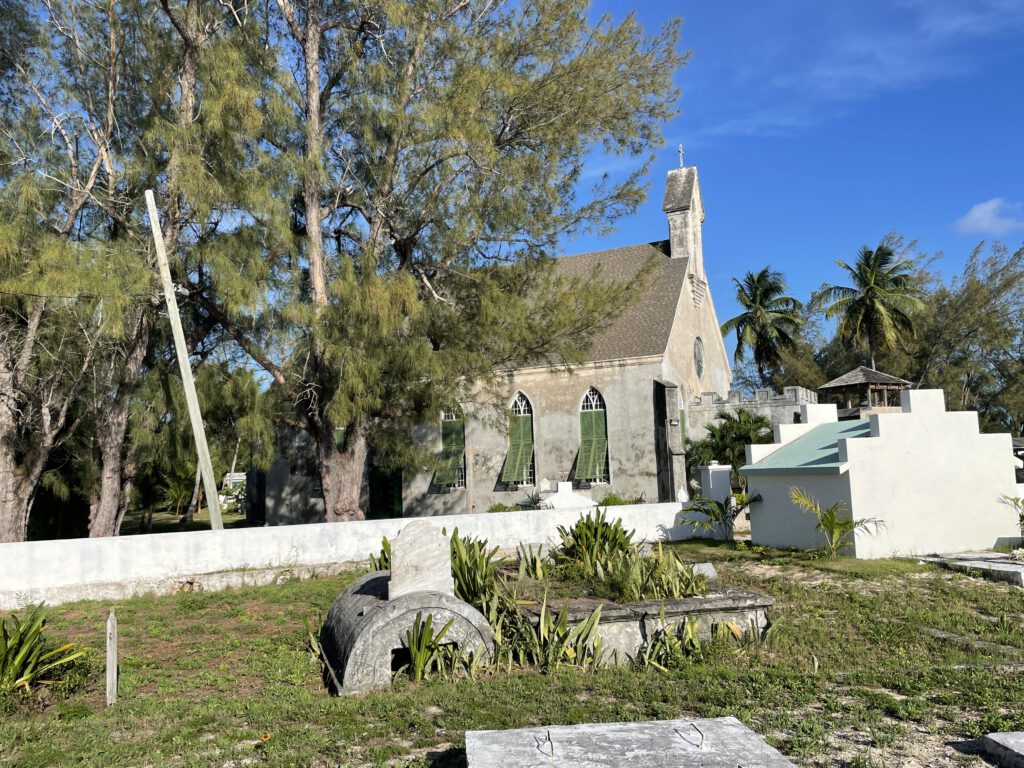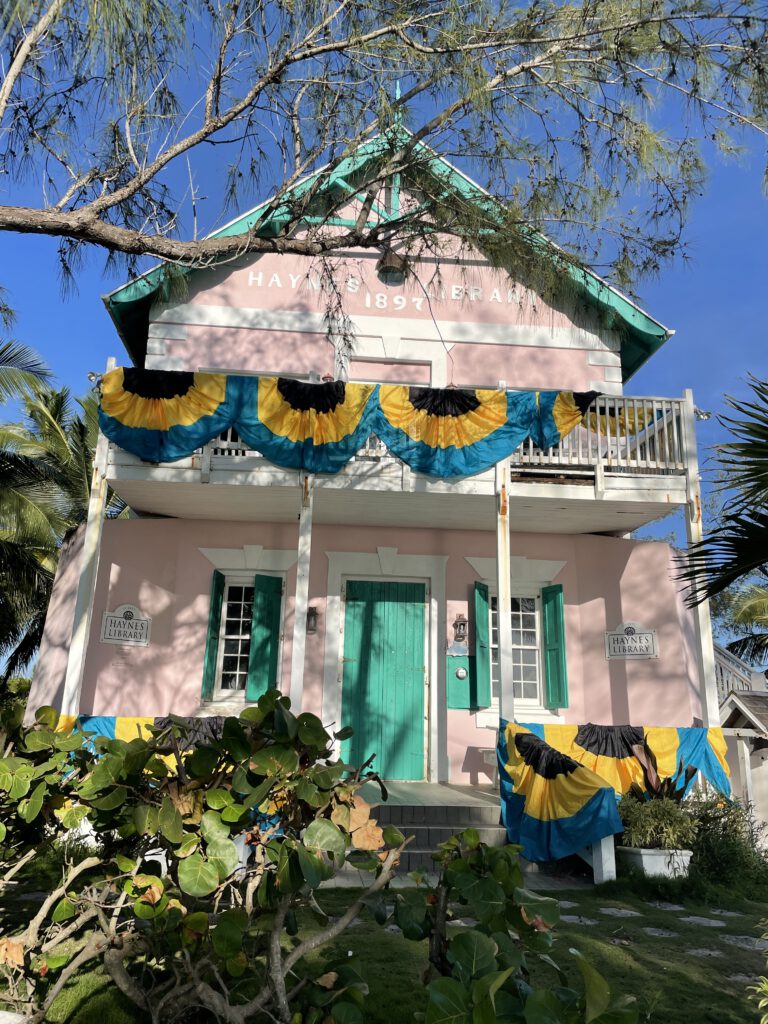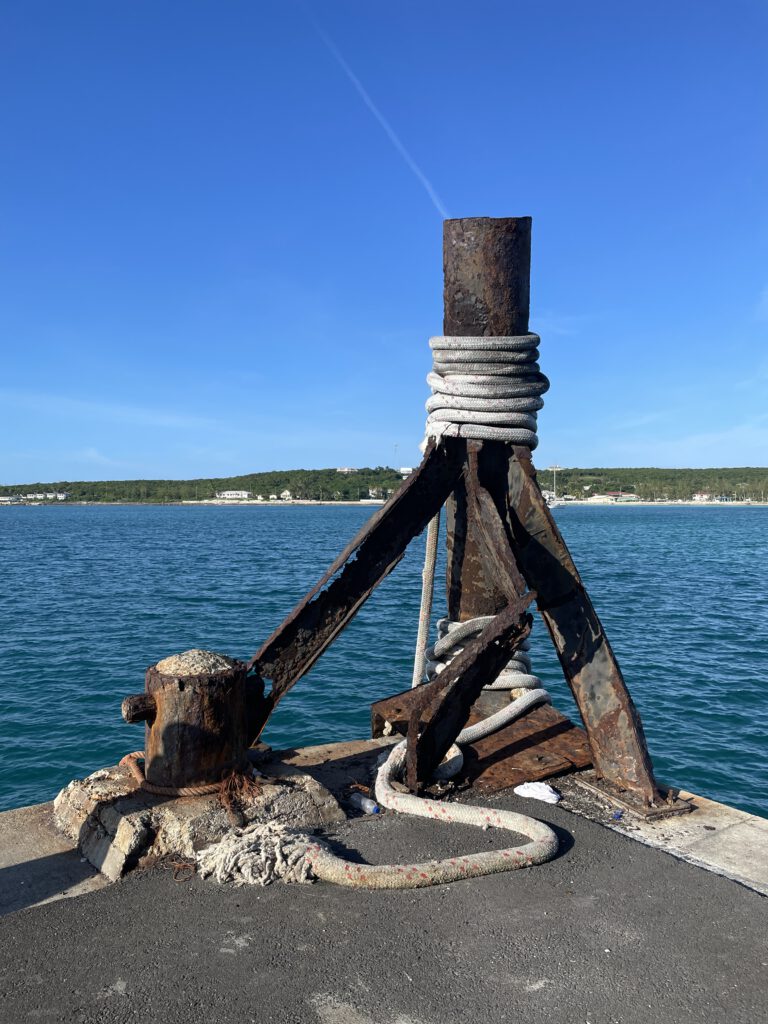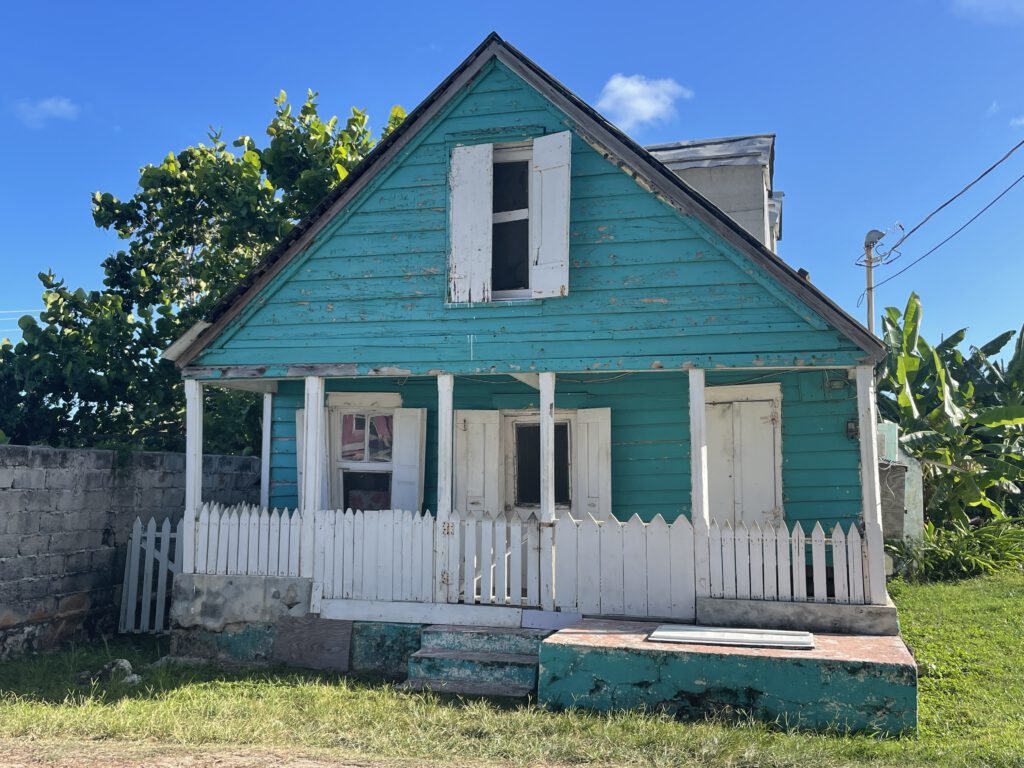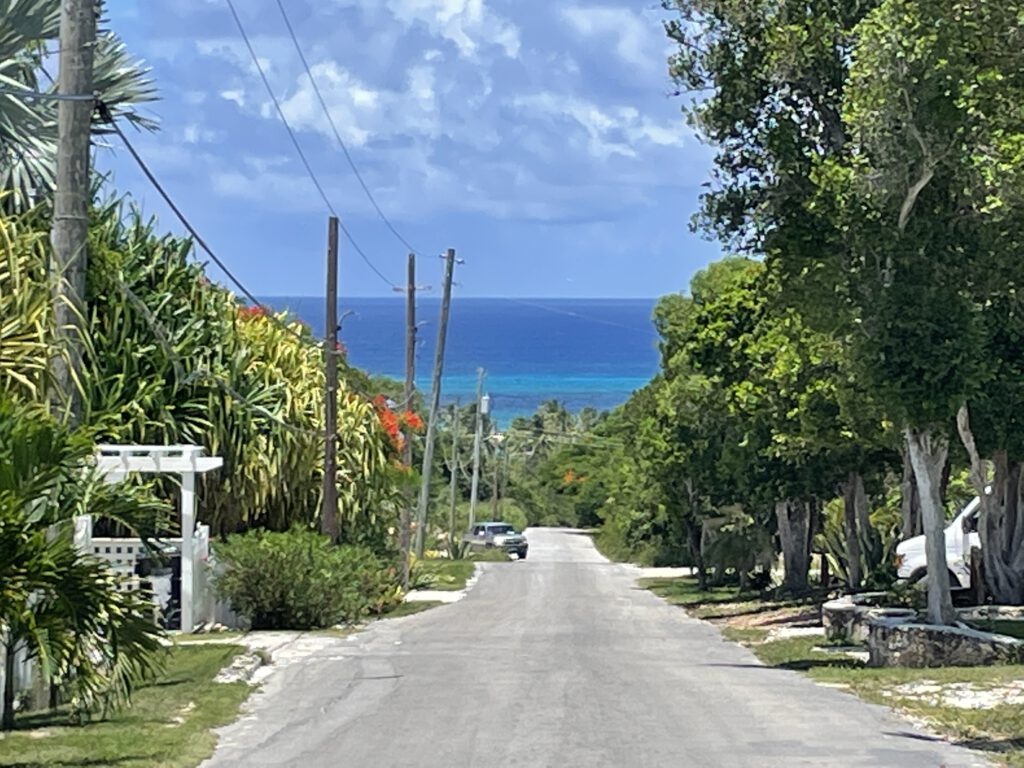 On July 7th, after a wonderful day day walking around Governor's Harbour, we returned to Ronya to find out or fridge was dead and at 70 degrees F. All attempts at reviving it were fruitless. Very frustrating, but fortunately we had our small portable Engel freezer that we could turn into a fridge, we just had to eat everything that was currently frozen. There went all our "going out for dinner" plans!
The next day we lifted anchor and headed for Fleming Channel on the north end of Eleuthera. We sailed all the way, jibing to get a better angle to the wind, and managed a 5 knot average. After going through the channel, we headed west and had our anchor down just west of current cut right before sunset. The cats slept all day, and then were very tired when we got there: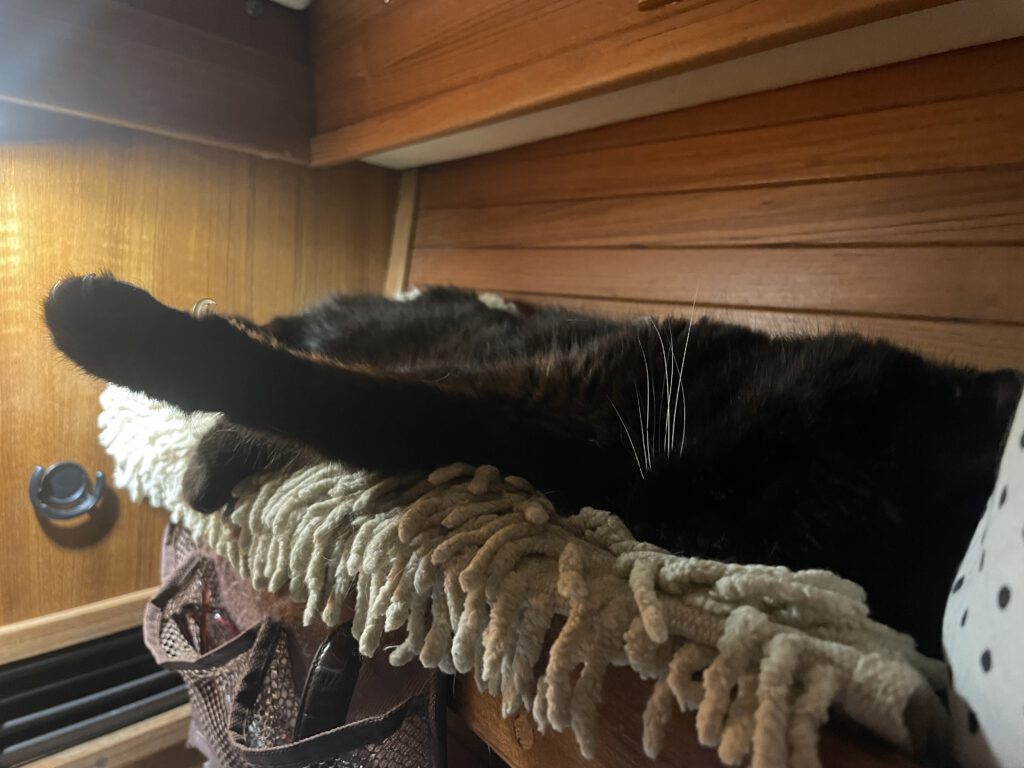 A perfect anchorage, and some really good sleep! In the morning, we took our time and sailed the last 7 miles over to Spanish Wells. We tied Ronya up to a mooring ball and took the dinghy over to Spanish Wells, where we found Destiny III on haul-out and Dave underneath painting. After a long chat we headed up the hill to the Buddha Bar for a cold beer, where we ran into our mooring field neighbors Sam, Carrie and Amanda on "Sammy Don't". Turns out Sam is a fridge technician and offered to come over and take a look the next day.
That night we took the dinghy up to the north end of Spanish Wells for the big Bahamian Independence Day celebration. It was good fun, and they even had some small fireworks!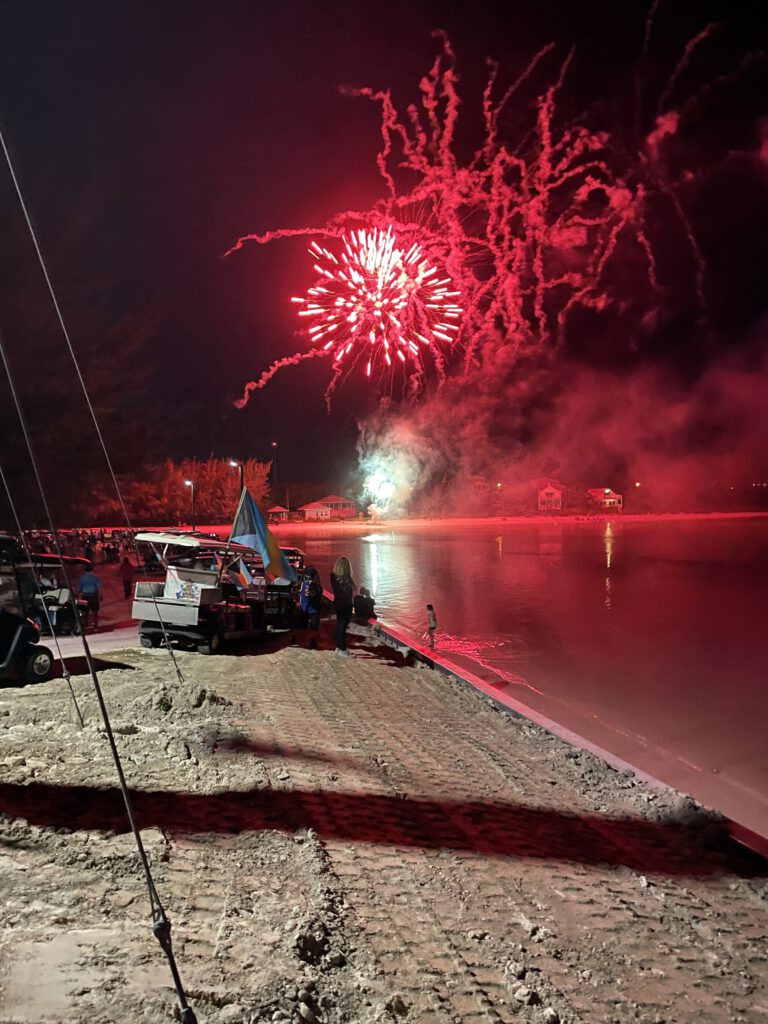 On Sunday July 10 (the actual Independence Day), everything was closed and the town was deserted. Dave and Trish had a golf cart and took us over to Russell Island to "The Sandbar Restaurant" for a nice relaxed brunch and some catching up. In the afternoon Sam came over to look at our fridge, but the verdict was he couldn't fix it without the right tools and to contact a local guy. We had done that, but they were all too busy. So we had our neighbors over for a nice dinner to help us eat all the food… Monday was the observed holiday, town deserted again. We had a quiet day on Ronya, and then took a long walk all over Spanish Wells. What a cool place! Tuesday was spent trying to chase down another fridge guy, no success. We treated ourselves to a dinner out anyways, and the food at Shipyard's was very good, only topped by the view!
Wednesday we rented a golf cart to explore some more. We went everywhere reachable and were done within 2 hours, so we spent some time shopping for non-fridge groceries and beer, then tried to find a car rental in North Eleuthera for an adventure-filled exploration across the sound (a ferry runs between Spanish Wells on St. George's Island, and Gene's Harbor Dock in North Eleuthera).
July 14 (Thursday) we took the ferry over.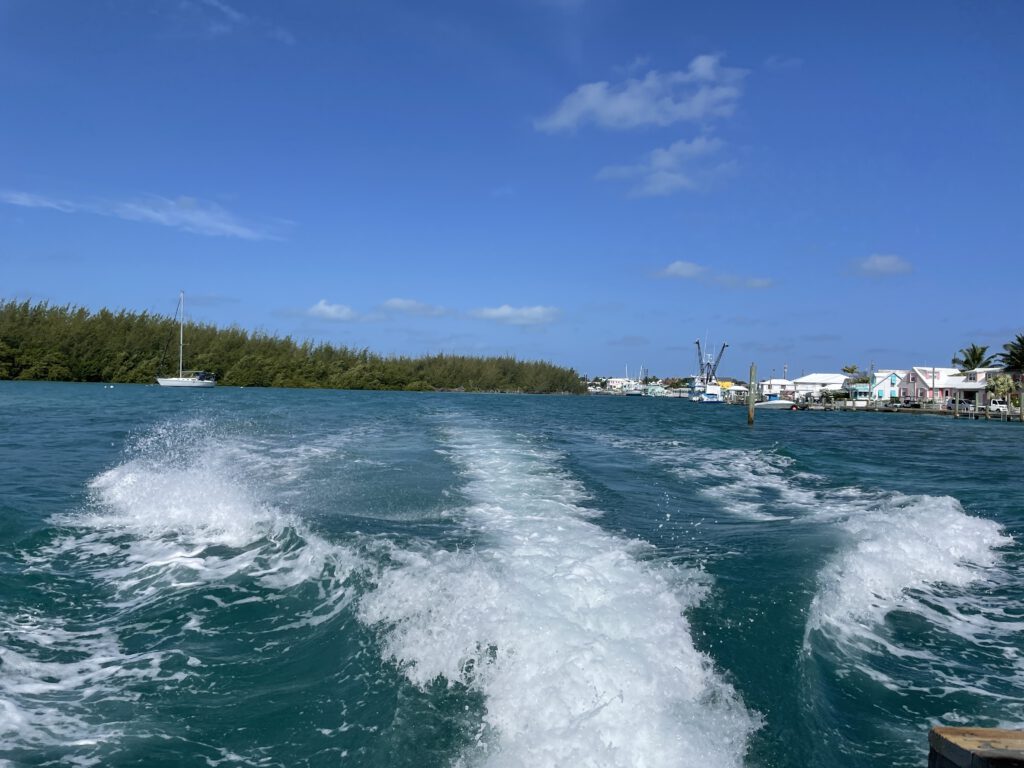 "Poncho" from Bain's Car Rental was waiting at the dock with our rental car. We hopped into the Jeep and headed for the "Saphire Blue Hole". Google Maps does not work well in those parts, so we ended up driving up a dirt road through a local village, which of course was very cool. In the end we found the Blue Hole: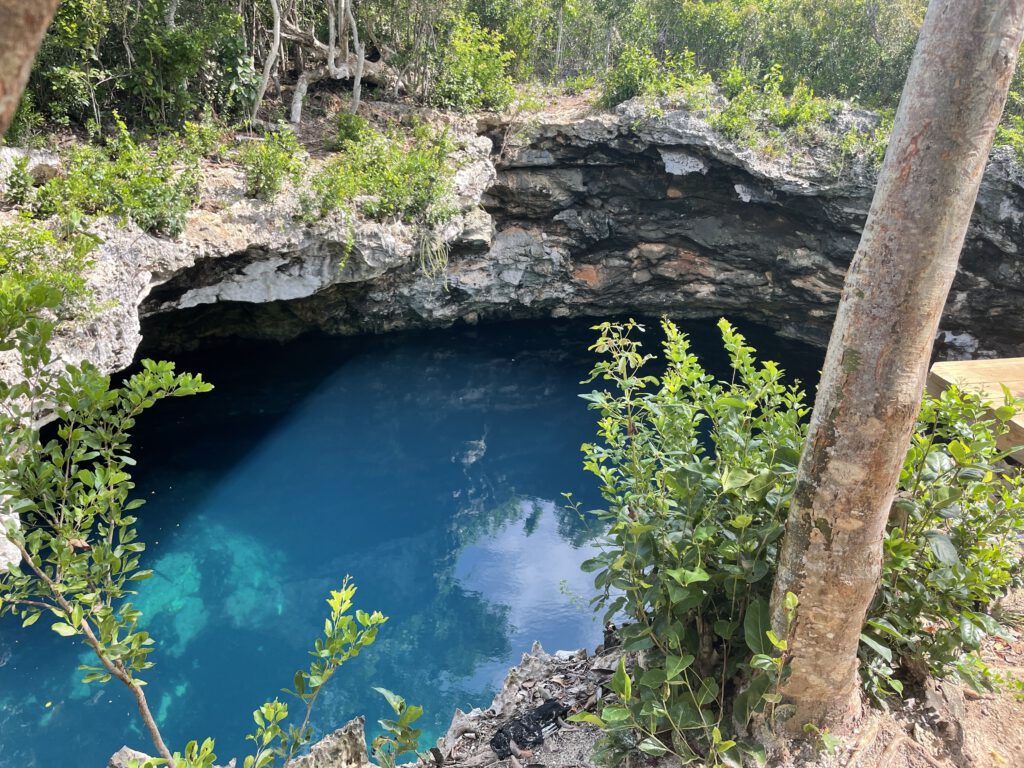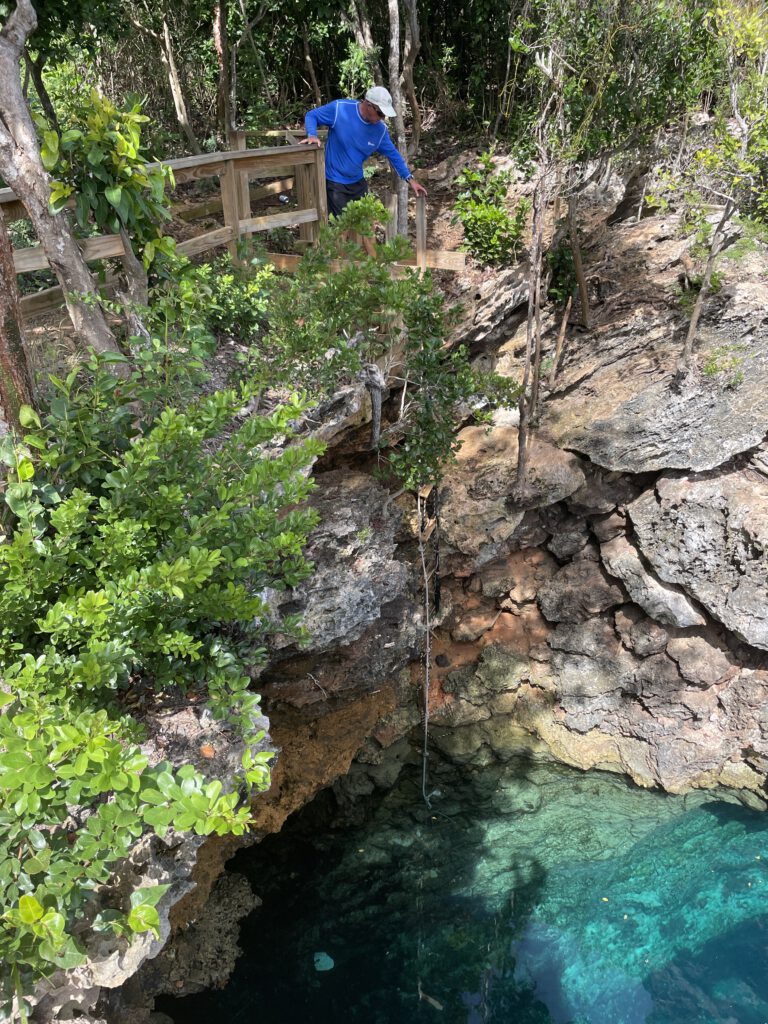 Next on the adventure list was "Preacher's Cave", where the original settlers took refuge in the 1600s after their ship sank on Devil's Back Bone Reef.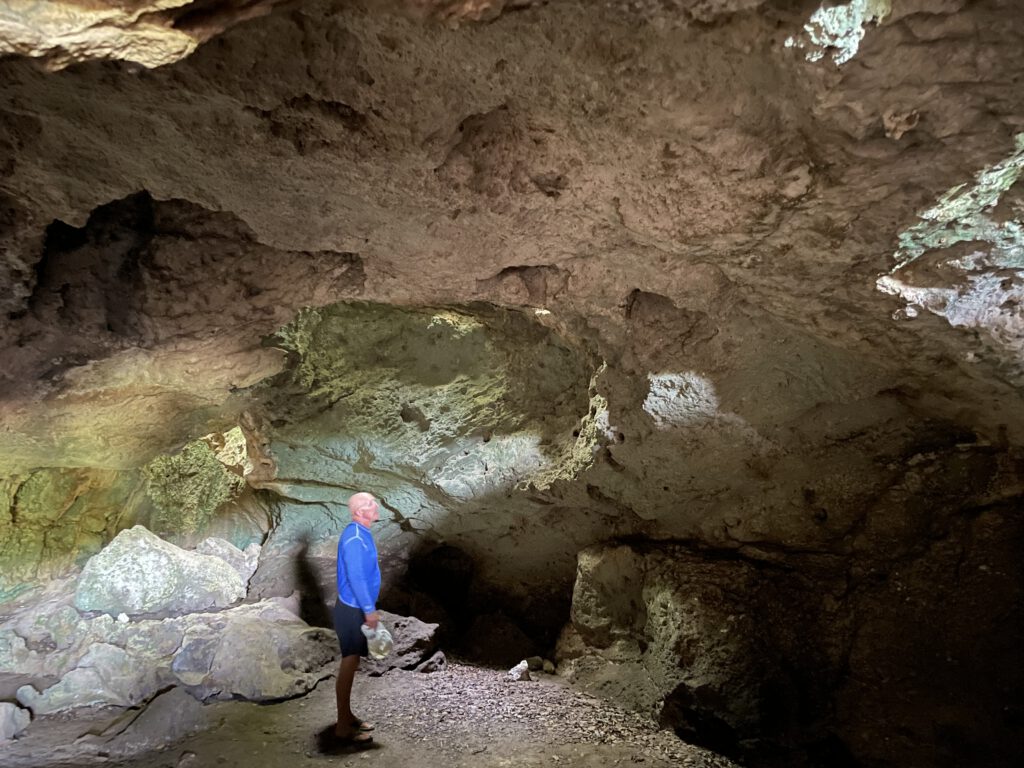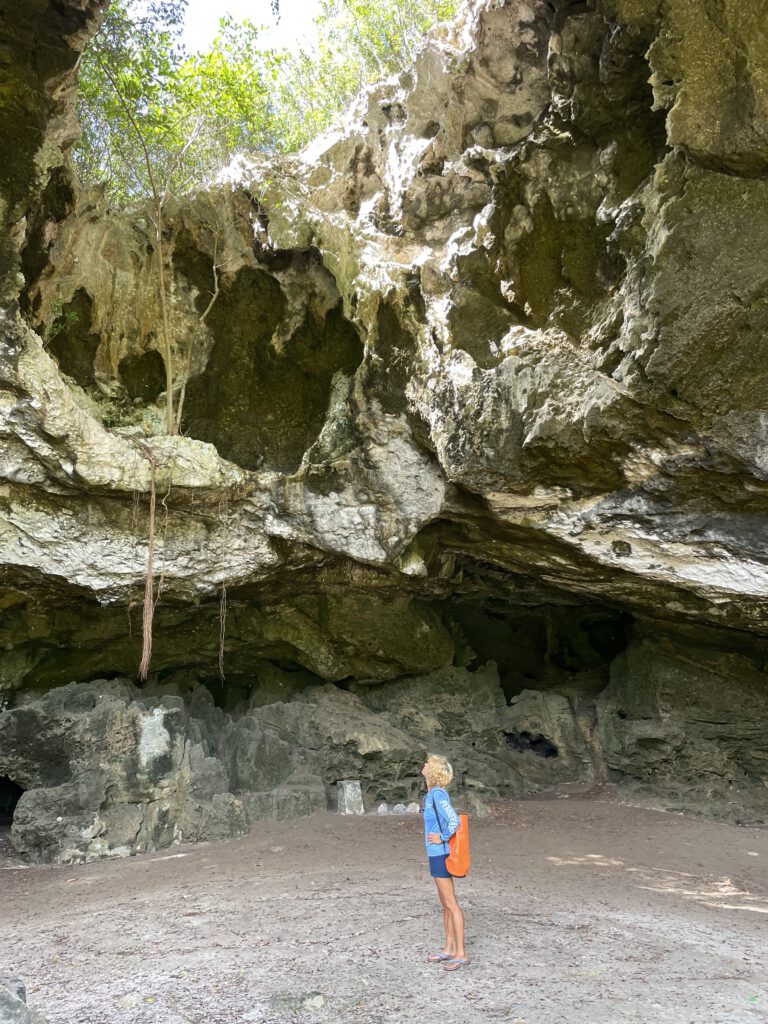 From Preacher's Cave we walked over to the beach, where we found a family trying to get their beached motorboat back in the water. We went over to help, and made some new friends!
We then took the car further south on Eleuthera and to the east coast, where a ferry takes you to Harbour Island, which is famous for its Pink Sand Beach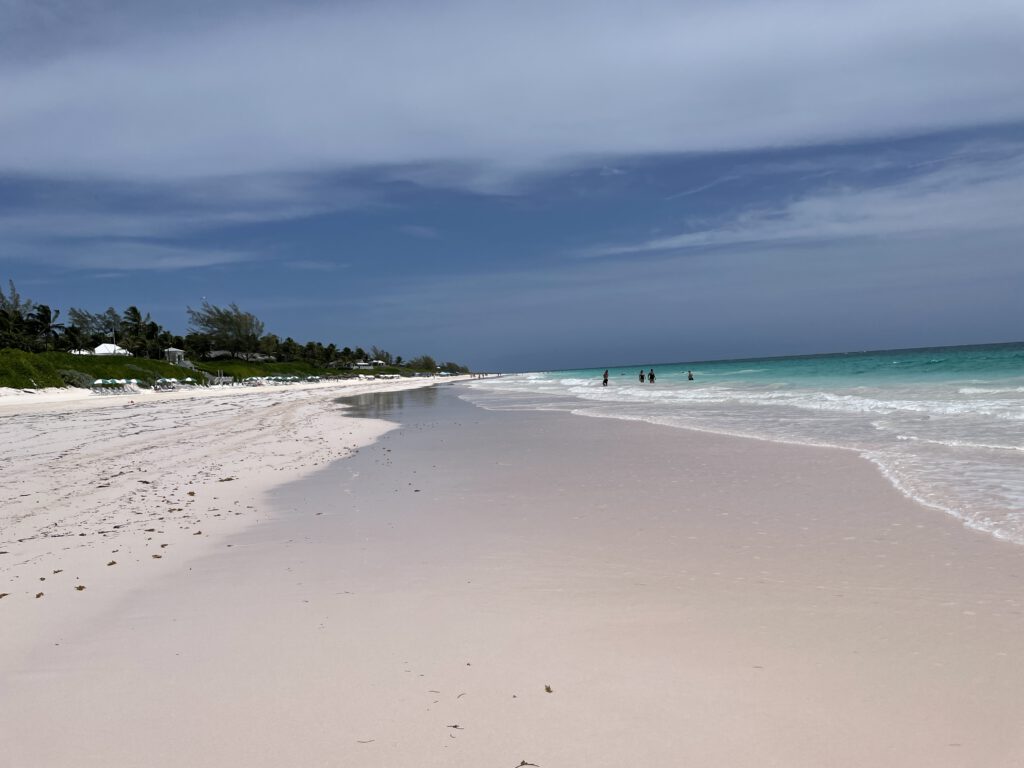 We walked around the quaint town of Harbour Island for a while and had lunch, then took the ferry back to Eleuthera. We headed further south to sea the Glass Window Bridge, where you can see the dark blue water of the ocean on one side, and the light blue water on the other.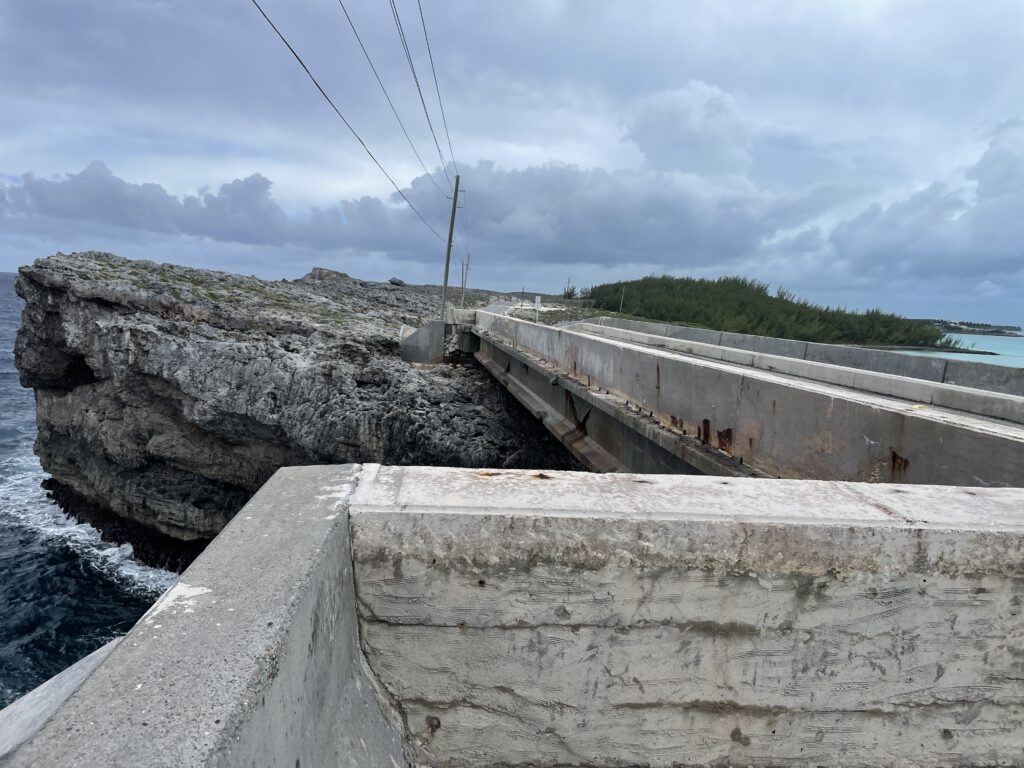 From there we headed a bit further south to see the Queen's Hot Tub, a collection of pools in the rocks: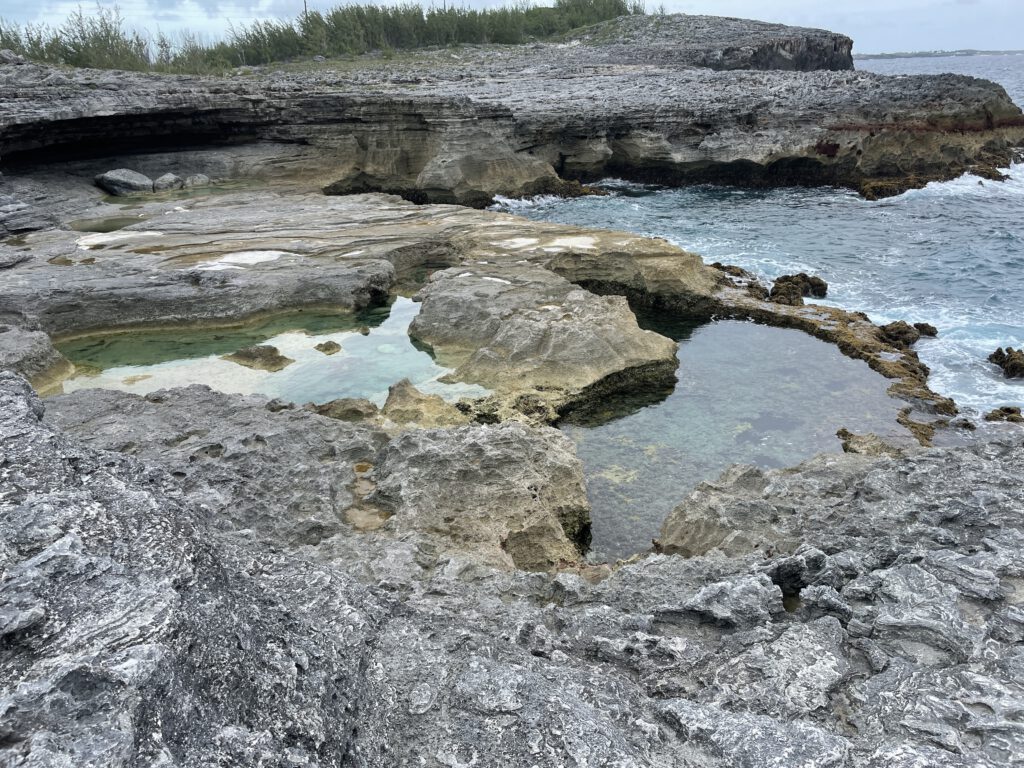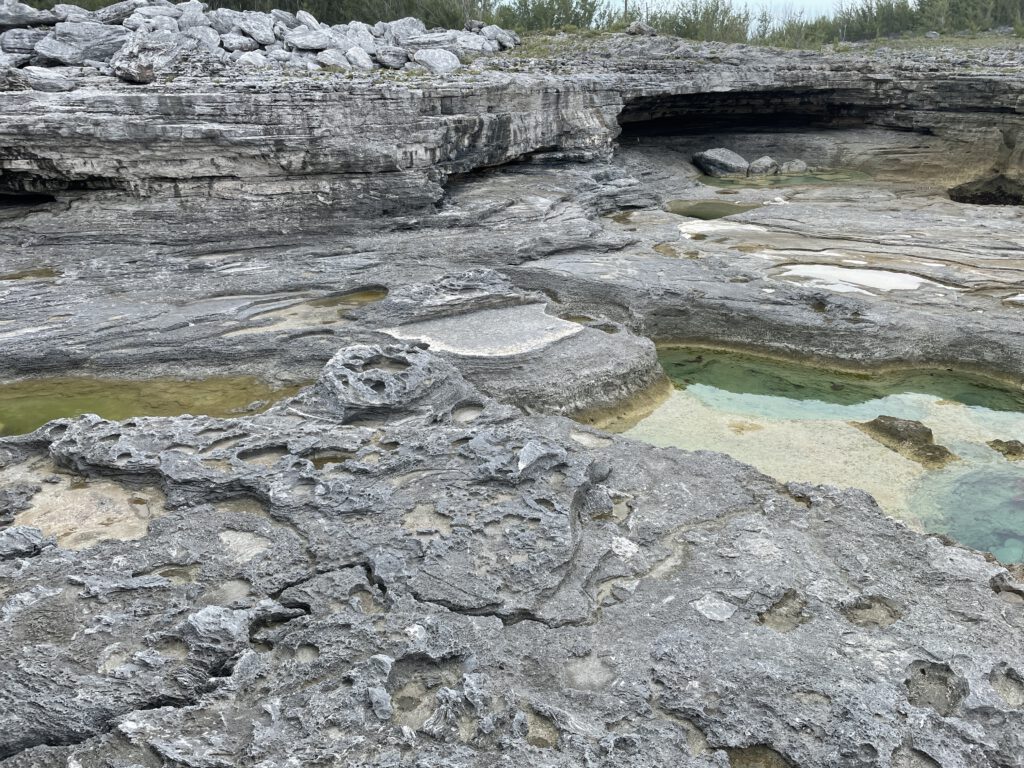 Further south, we found another cave called the Hatchet Bay Cave. It was difficult to find, a small trail through the tall grass, and then a hole in the ground. We climbed down, and it was too dark inside to venture very far without a flashlight, bats flying all around us. A very cool experience though!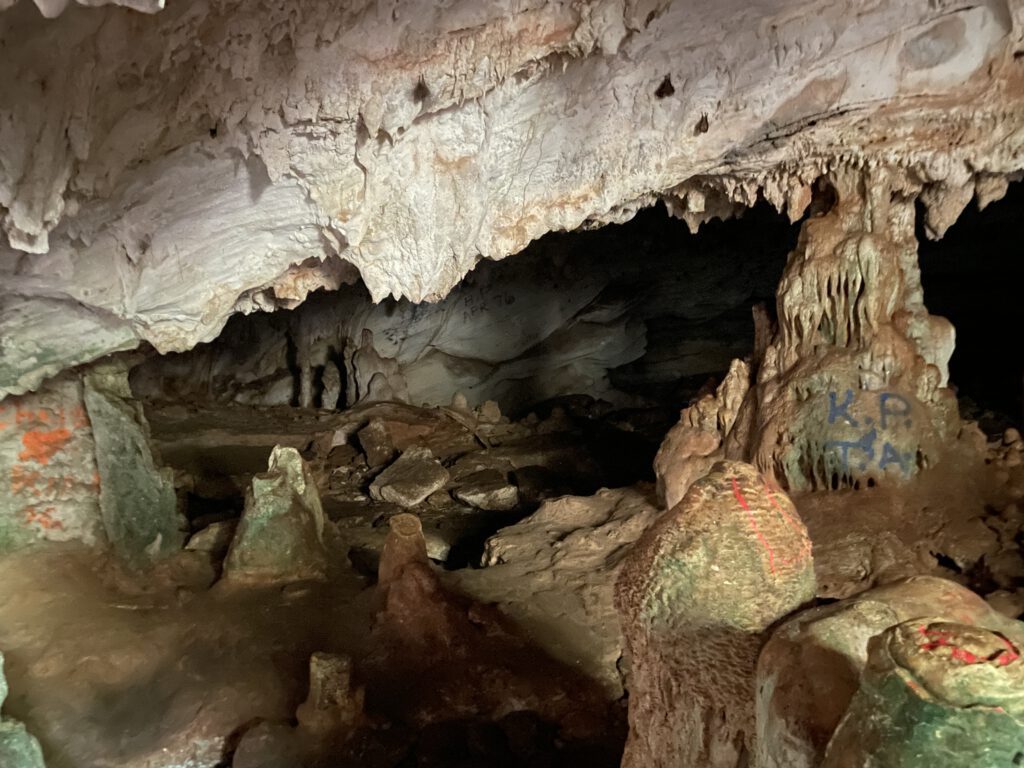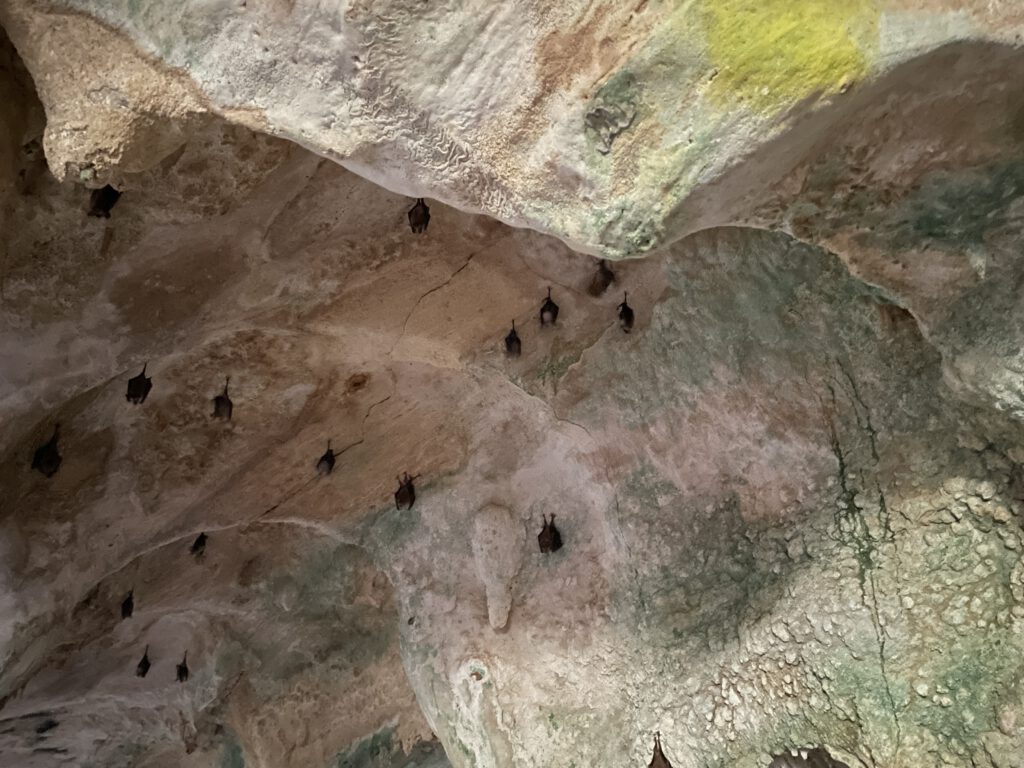 Further south we circled around Alice Town, a small settlement by the water, and started heading back up to Gene's Bay Dock to catch the ferry back to Spanish Wells and Ronya. A fun-filled day of adventures!
Today (July 15) was the day we would start heading back to the Berry Islands on our way to the Florida Keys. It rained all night and into the late morning, so we are waiting out the rain to run some errands and then head out to anchor before our long passage across the Northeast Providence Channel to Whale Cay in the Berry Islands tomorrow.