It has been about a month and a half since the last post, and we have ben working hard running charters on Destiny III. We've had quite a few week-long charters, 4-day charters and day charters. In between charters, we go "home" to Cat Island and our cats if there is enough time (it takes us a day to get there from George Town), and when we have shorter breaks we stay in George Town and hang out with friends or explore the area.
On one of the stays in Cat Island, we explored the ruins of a plantation from the 18th century in Port Howe. Trees had grown inside the ruins, it looked really cool.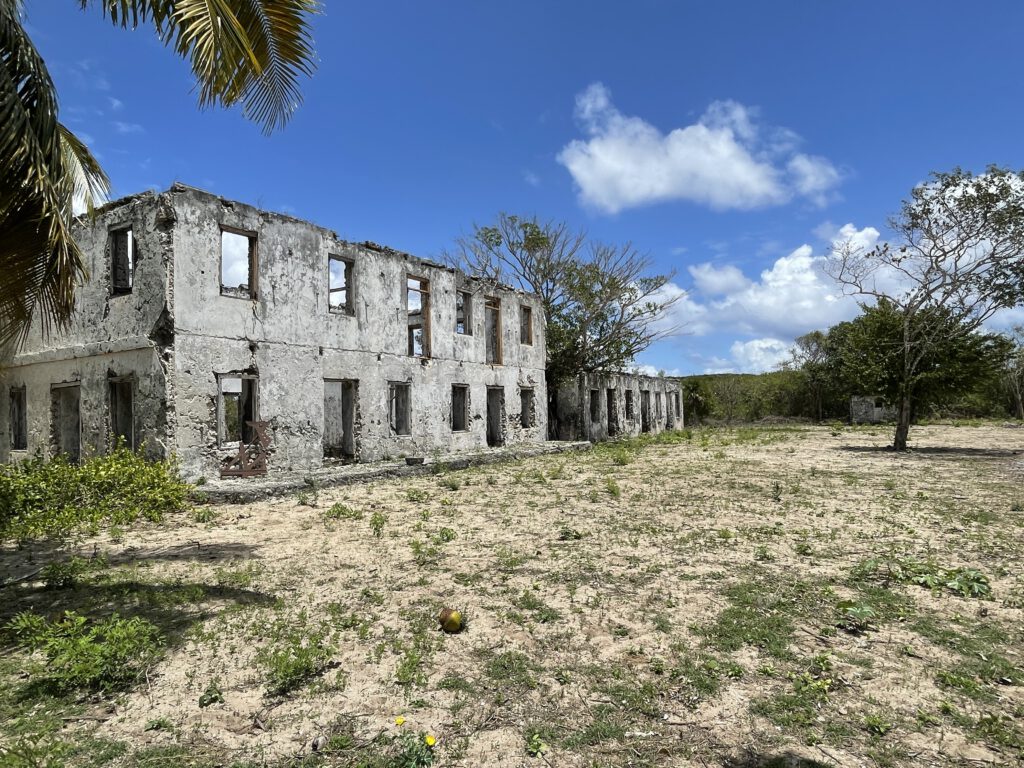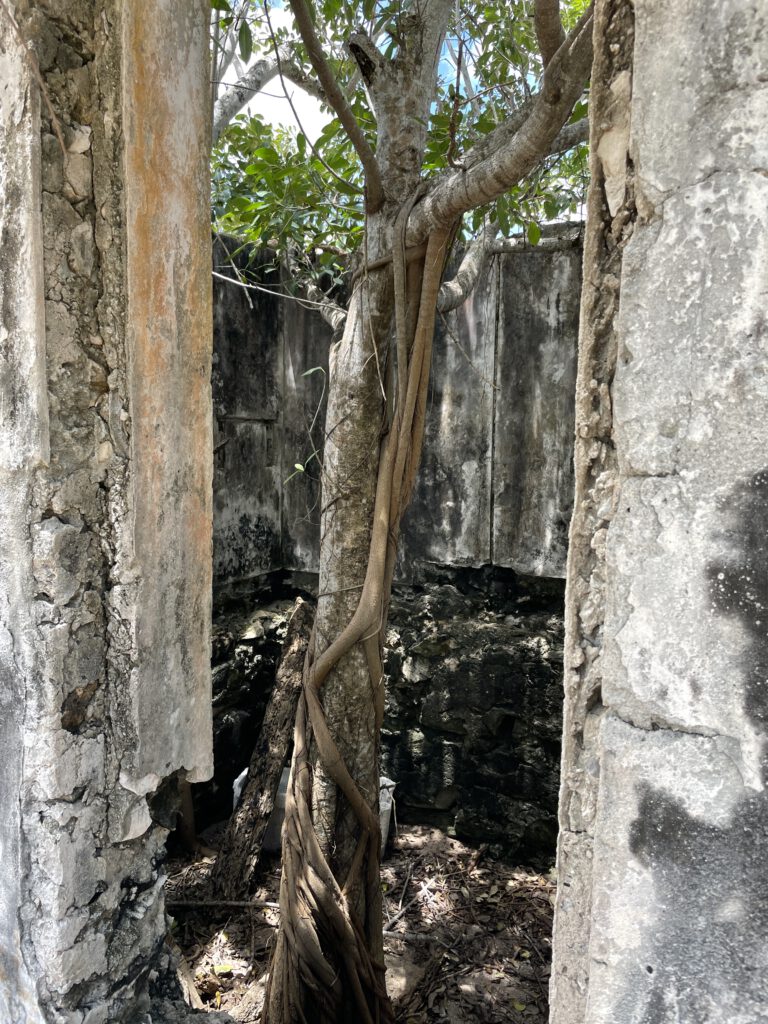 On the way back to George Town for the next charter, we had a big storm follow us, and the lightning came as close as a mile and a half. Pretty scary stuff!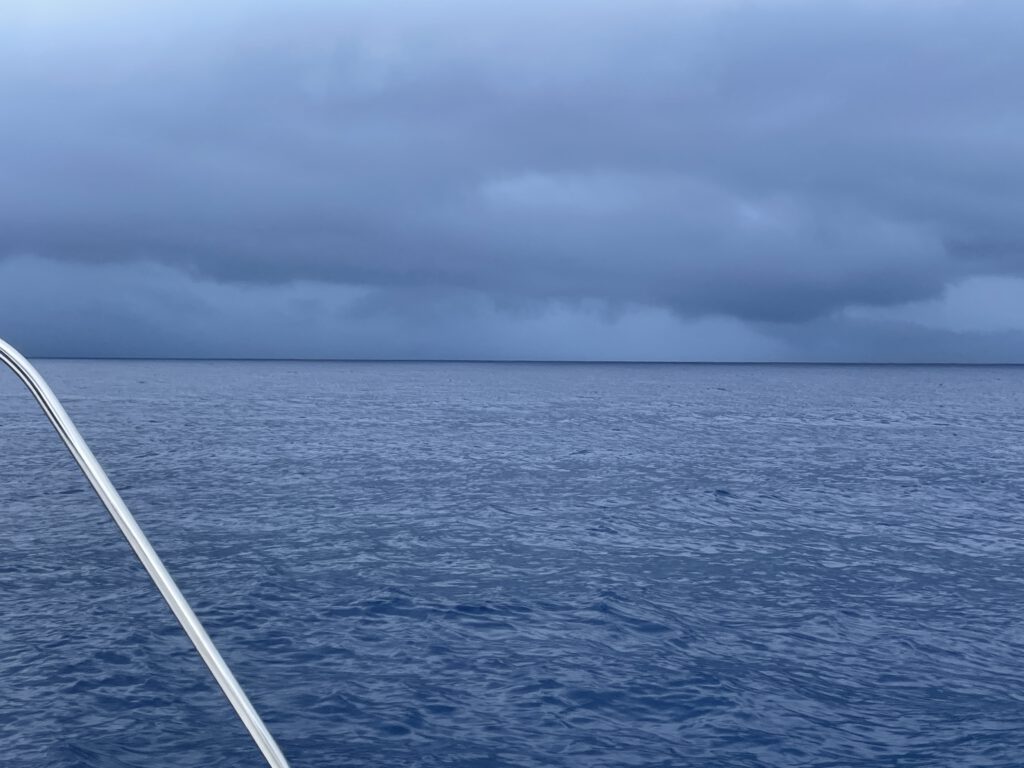 In George Town, we reconnected with our friend Mareike who runs the Catamaran "Moana". We had met her last year in Shroud Cay. We had a really fun night with her and her friend Christopher!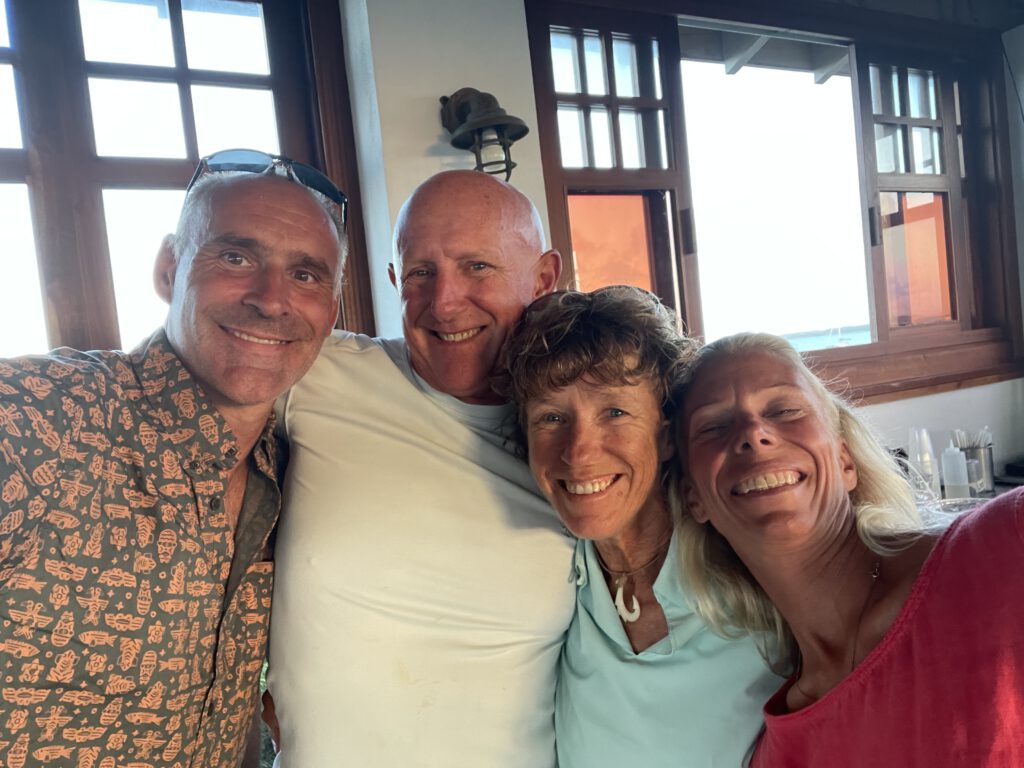 This week between charters we went on one of our exploration trips around George Town and found an uninhabited island called Pigeon Cay, with a huge beach. It was an absolutely stunning day off!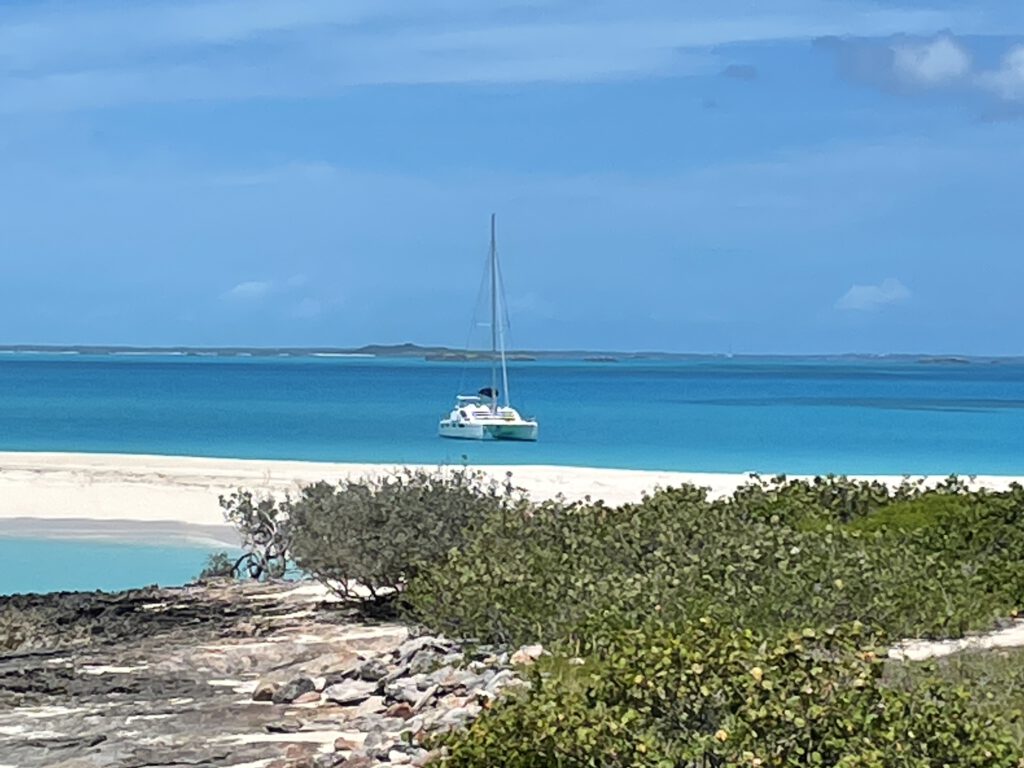 We also did lots of hiking on Stocking Island, and of course lots of R&R.
On May 18th, we had a day charter with a group of 10 people celebrating a 40th birthday. It was a blast!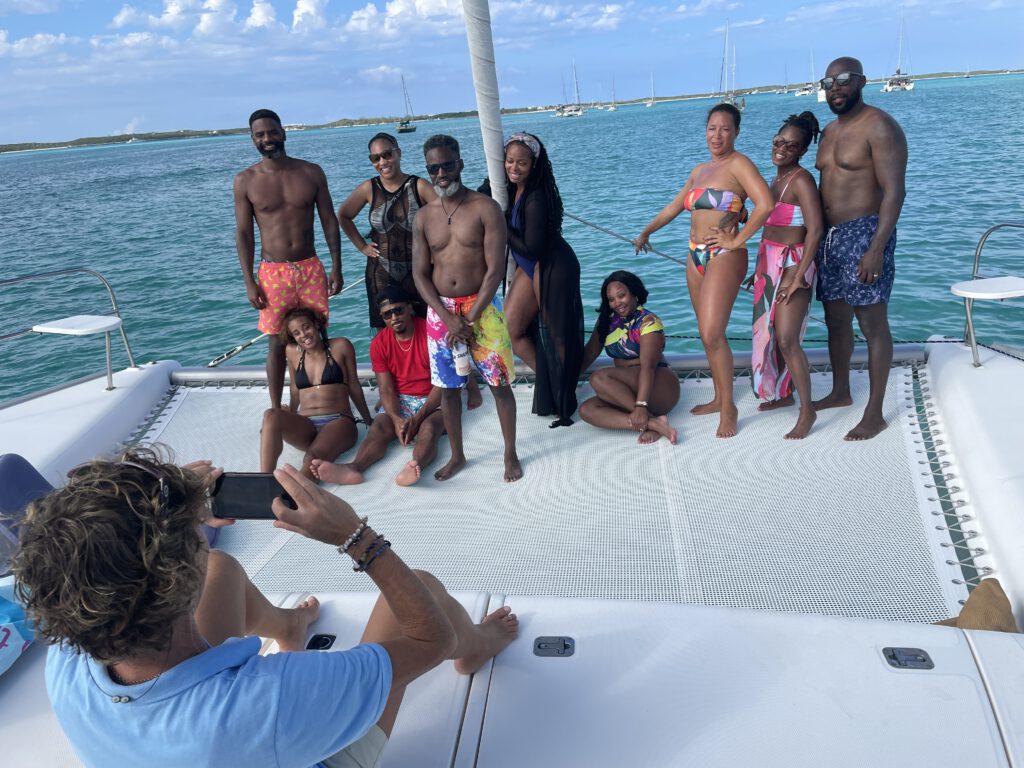 We were going back to Cat Island the next morning, so we anchored in Kidd Cove in front of Georgetown after the guests left. Suddenly there was a call on the radio that a catamaran was on fire, and you could smell it in the air. It was the catamaran anchored directly upwind from us. We made sure there were enough helpers on the scene and then quickly hauled anchor to get out of the danger zone. A terrifying experience, and the second boat fire we have witnessed first hand. Luckily no person was hurt, but they did lose their 2 dogs in the fire. Those poor people!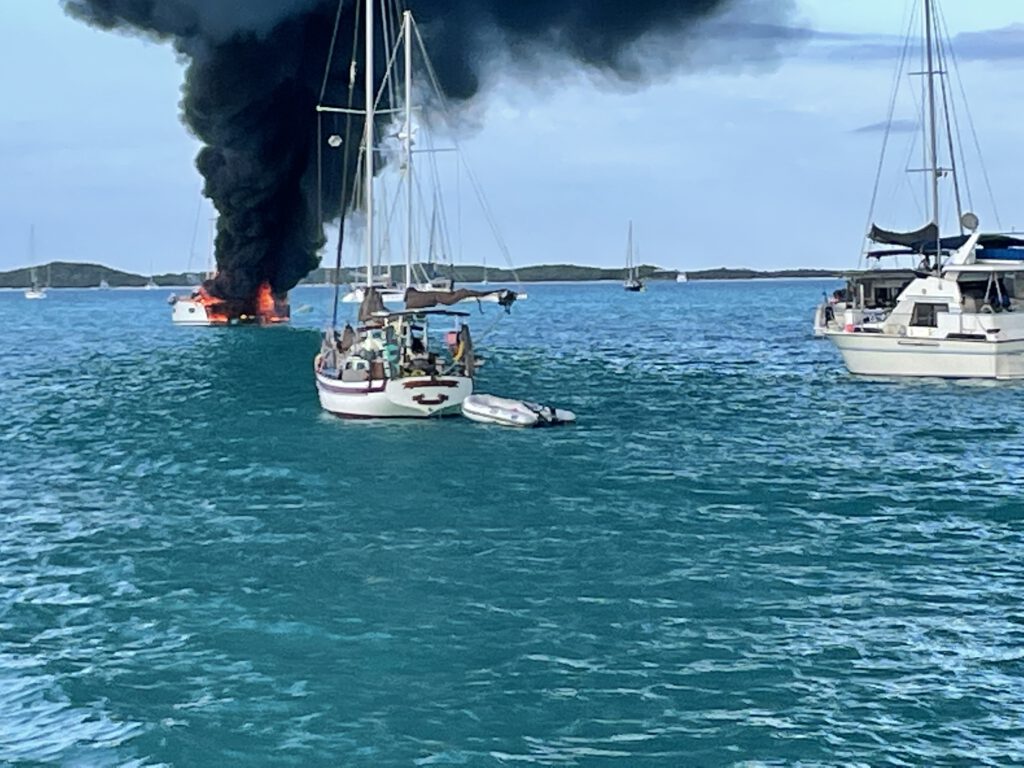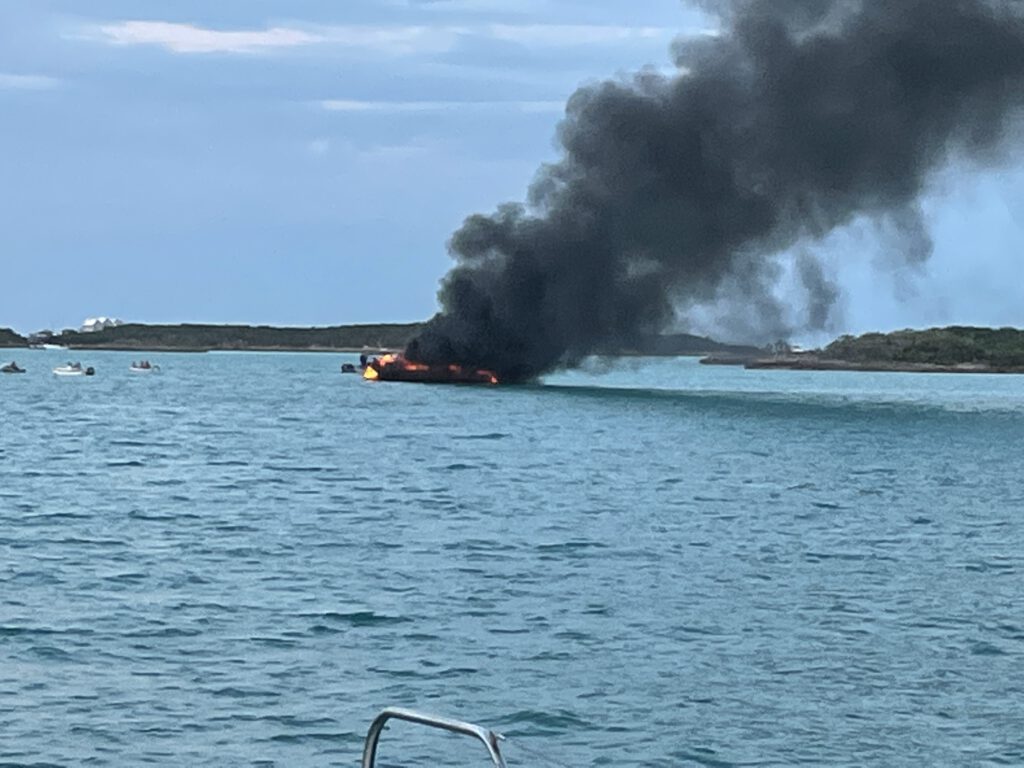 We are now back in Cat Island for a few days to make repairs and get Ronya ready for sailing her back to Florida at the end of June. We won't have time to come back here for a whole month, and when we come back, we will grab Sushi and Miss Wilson, hop on board Ronya and start the trek. Hopefully we will have the opportunity to take our time going back before there are any storm warnings – we really want to take Ronya to some of the places we have not yet visited in the Bahamas.