On March 30, we set out in the car to discover more of Cat Island. We had seen the Hermitage the day before (see previous post). This time we wanted to go as far north as we could get. Our cottage is at the very south end.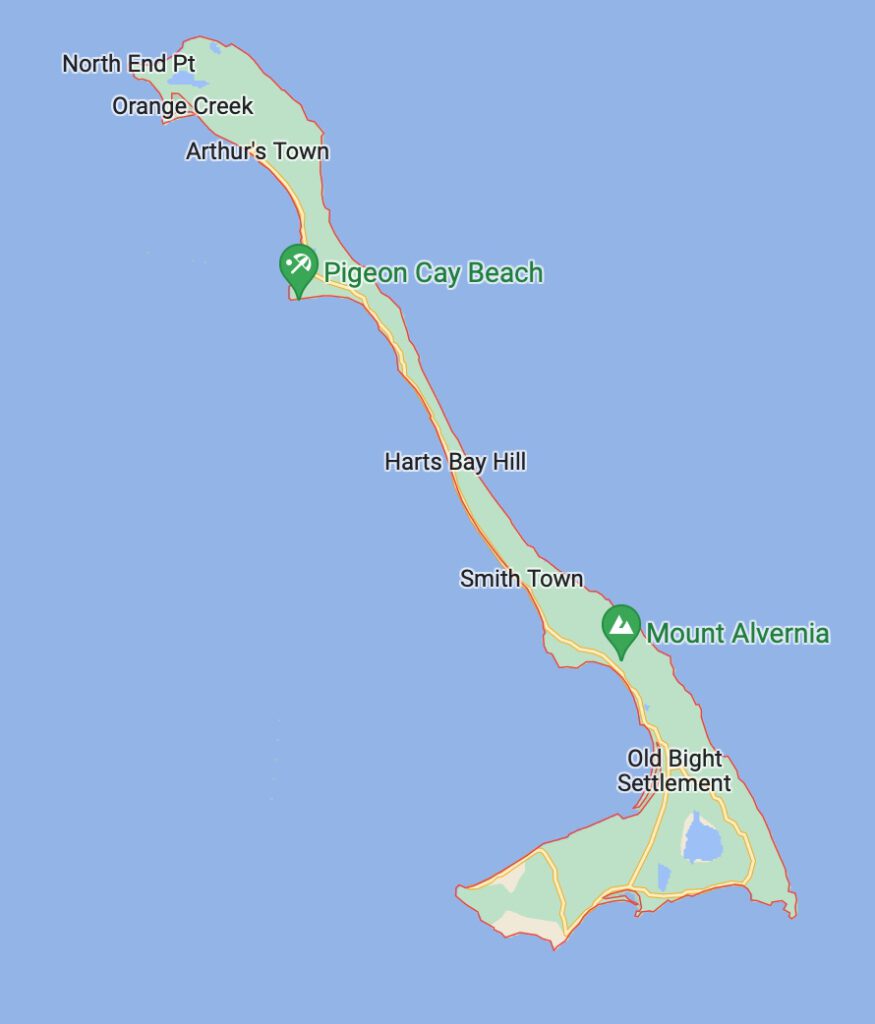 We had heard about a place called Shanna's Cove, which is a resort at the northern tip of Cat Island, so we drove there. The drive along the West coast has some beautiful views of the crystal clear blue waters here.
The last 2 miles were very hard on our borrowed car: unpaved, huge potholes, average possible speed 5 mph…
And it was SO worth it! We got a warm welcome from Maria and Gregor, the German couple that has been running this resort for a year (yes, they bought it during Covid!). The resort is absolutely stunning!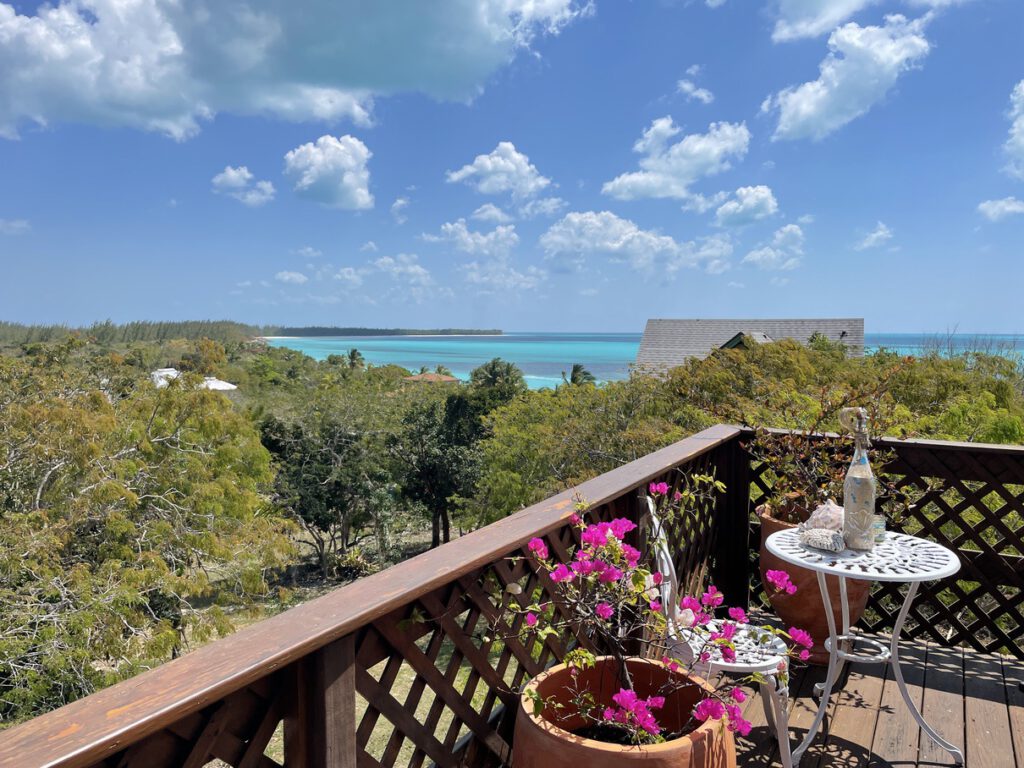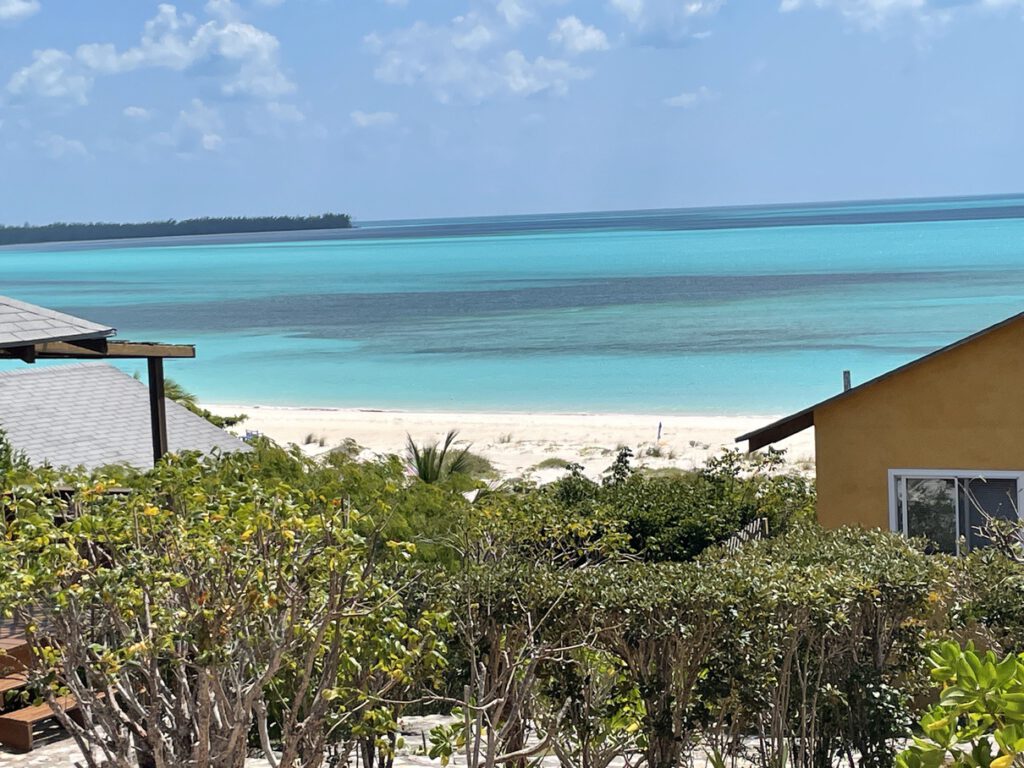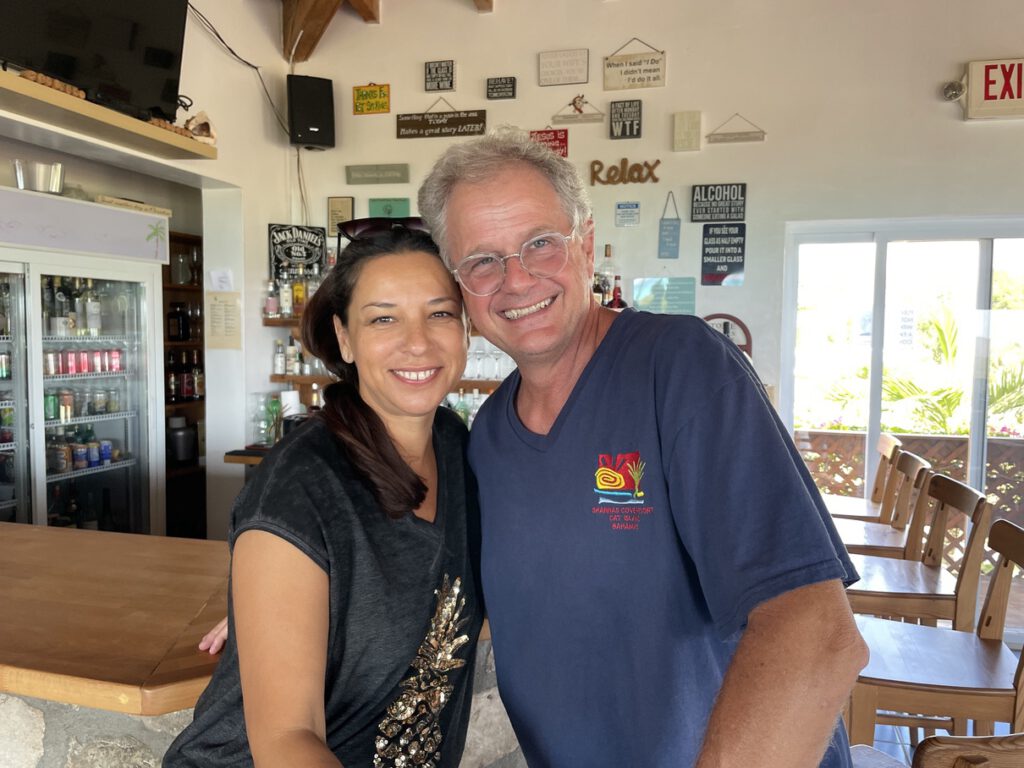 And as it turned out, Gregor used to own 2 restaurants in Rosenheim, Anya's home town in Germany!
We had a wonderful pizza (Pesto Shrimp Pineapple Pizza!) and then decided to walk to the very north tip of Cat Island, a 2 mile hike along a narrow trail, to Man-of-War beach. The walk was fun, and the beach was spectacular!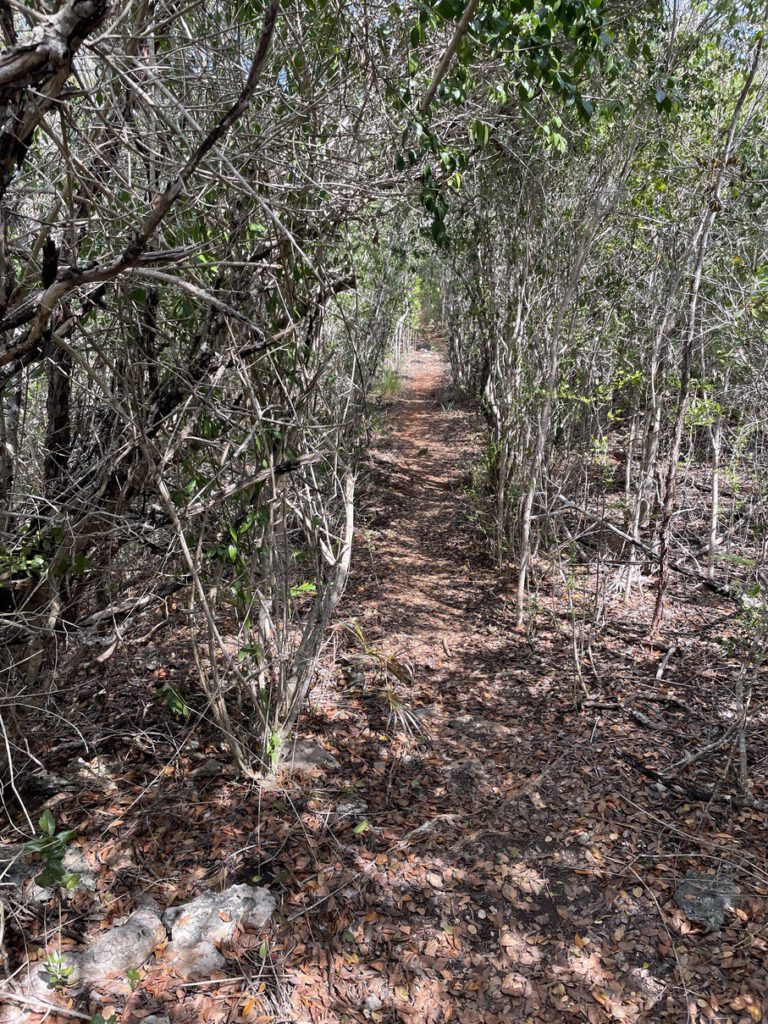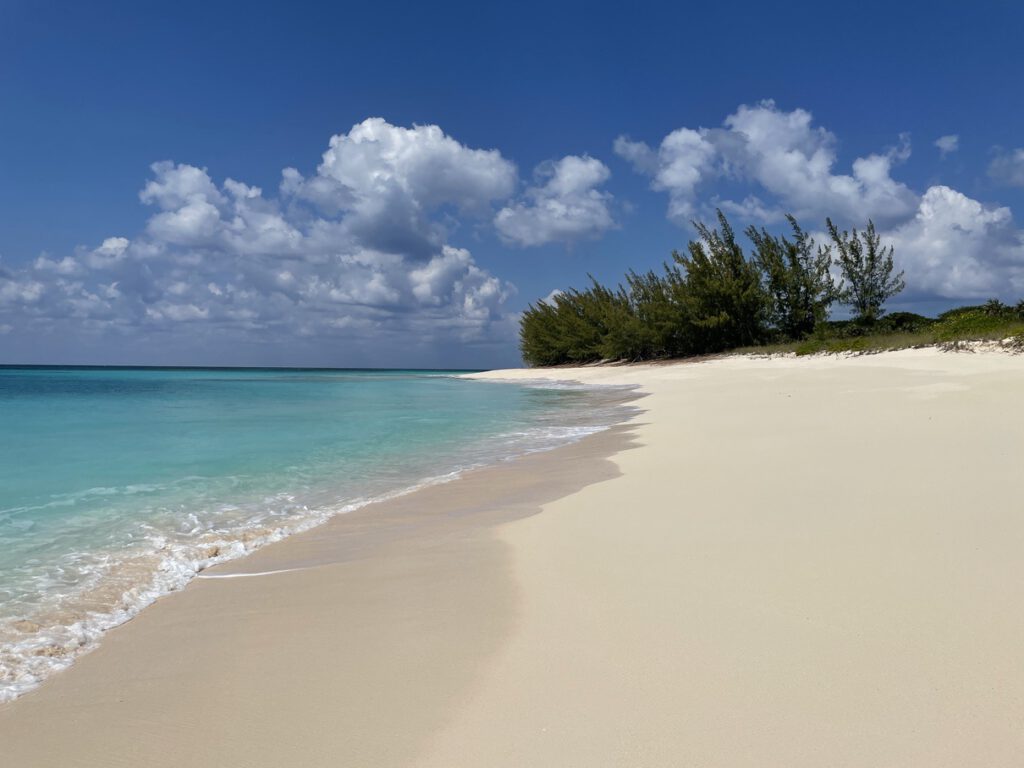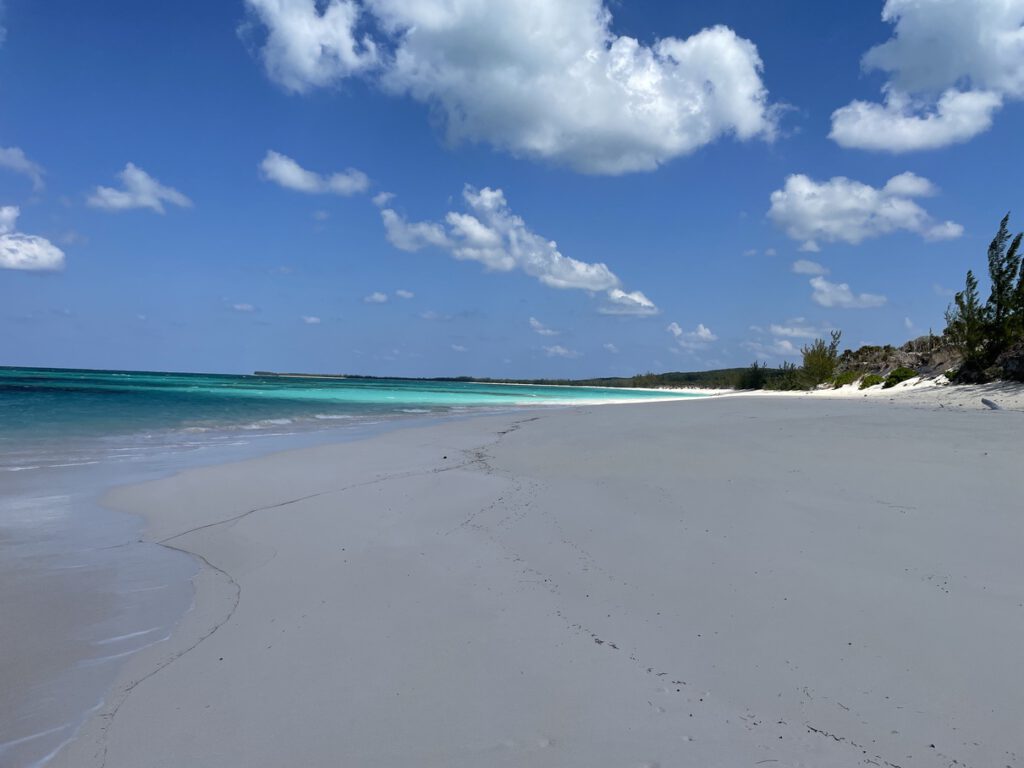 We will be back here, and are already making plans to stop here on Ronya. There is a beautiful bay (Orange Creek) in front of the resort, and Gregor says it is a great and protected anchorage. We looked it up on our nautical chart, and it is perfect!